J. Cheryl Bookout is a studio artist and a filmmaker. Bookout is the Executive Director/Co-Founder of The Chimaera Project, a nonprofit organization that advocates for female filmmakers. She has produced two award-winning short films; Gloria's Call and I Am Be.  Bookout is currently directing a short documentary film  Inside the Beauty Bubble  and  co-producing the short sci-fi film PURE and a feature-length documentary, Acting Like Women: Performance Art and the Woman's Building. She is prepping to shoot a proof of concept for her sci-fi episodic screenplay, Women of Steel: Gracie's Story.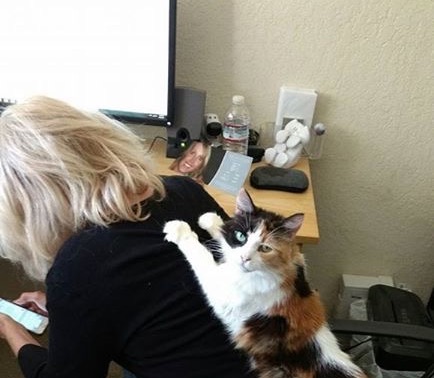 Bookout has a private studio in Joshua Tree, CA where she works on both her fine art practice and film projects. She has a long history of exhibiting her personal art and curating art in numerous venues across the U.S. Bookout is the past President of the Southern California Women's Caucus for Art 2012 – 2016 and has been a guest on numerous filmmaking/art panels throughout the U.S. As an individual artist, Bookout is included in the California Women Artist Project archived at the University of Southern California and Special Collections and University Archives, Rutgers University Libraries, a project organized by Gloria Orenstein, Professor of Women in Literature and Art at USC.

The Clairvoyants, original painting, 12″ x 24″ x 2″
Classic fairy tales and fables are my inspiration. I use frogs and other creatures to tell stories. My earliest childhood memories are the illustrations of Alice in Wonderland by John Tenniel.
Why Frogs?
Most frogs require suitable habitat in both the terrestrial and aquatic environments, and have permeable skin that can easily absorb toxic chemicals. These traits make frogs especially susceptible to environmental disturbances, and thus frogs are considered accurate indicators of environmental stress: the health of frogs is thought to be indicative of the health of the biosphere. Frogs have survived in their current form for 250 million years, having survived countless ice ages, asteroid crashes, and other environmental disturbances, yet now one-third of amphibian species are on the verge of extinction. This should serve as an alarm call to humans that something is drastically wrong in the environment.
An ecological indicator they are
The most accurate so far
Pollution, destruction and disease
We need to hear their pleas
— Frog Poetry by Shruti Sengupta, 25, India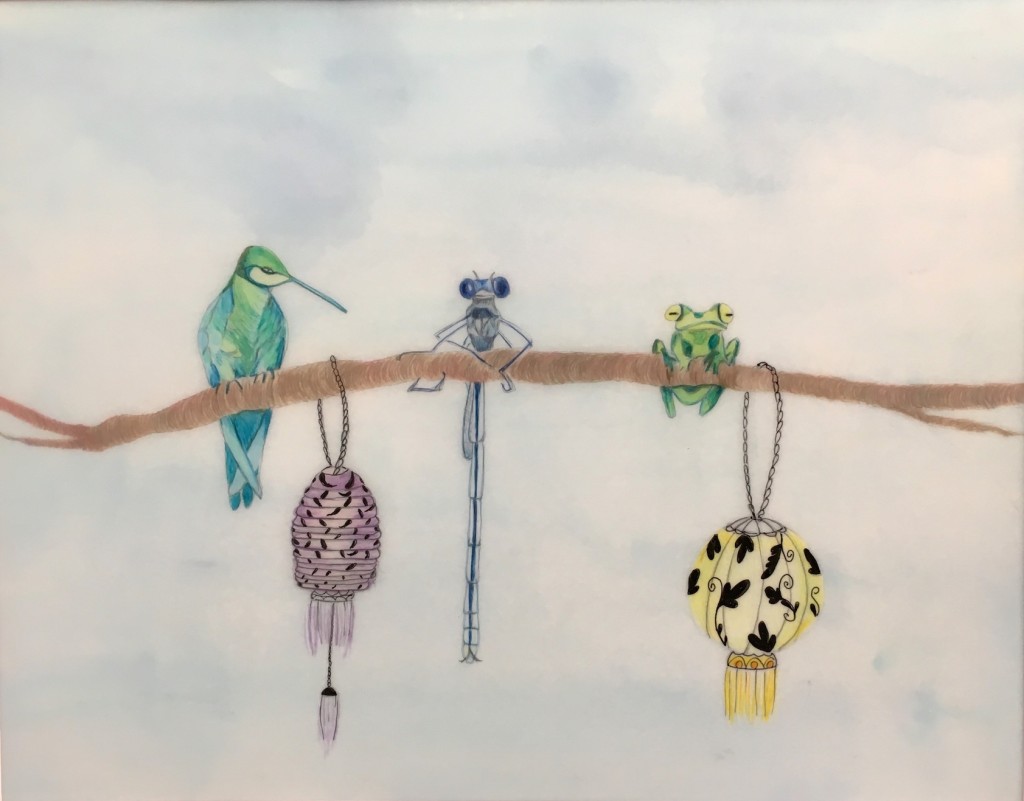 Branch Office, original drawing 14 x 17″