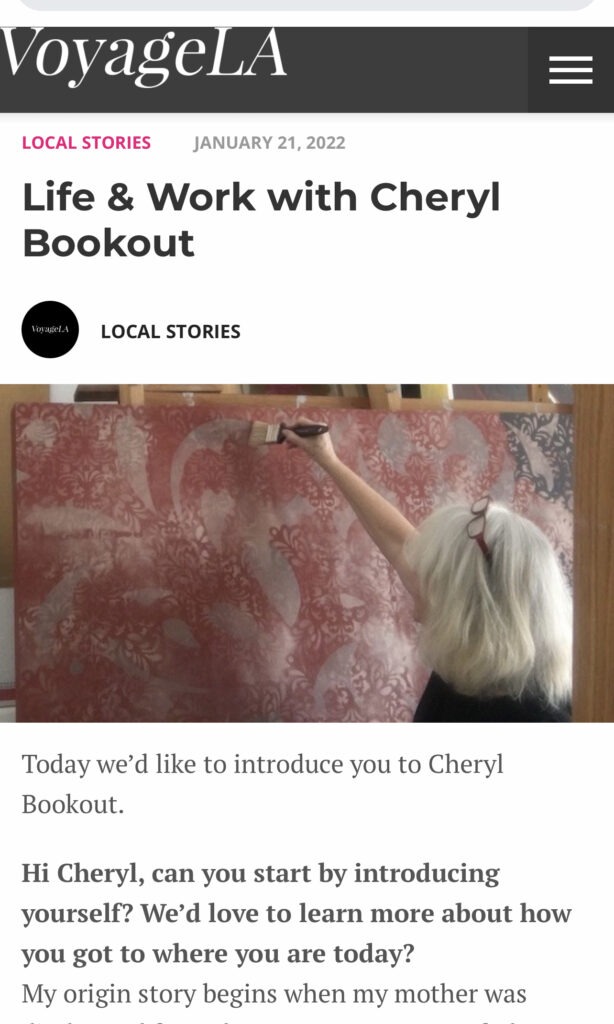 ---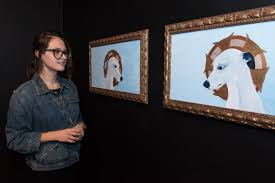 Jordan Solo, 23, of Orange, observes an art piece titled "Saint Whippet of the Left and Saint Whippet of the Right" by artist J. Cheryl Bookout at the All Media 2017 exhibit at the Irvine Fine Arts Center on Saturday, Aug. 26, 2017. The exhibit featured 65 art pieces such as paintings, drawings, sculptures, photography, printmaking, ceramics, videos, and installations from artists in Southern California. (Michael Ares for the Orange County Register/SCNG)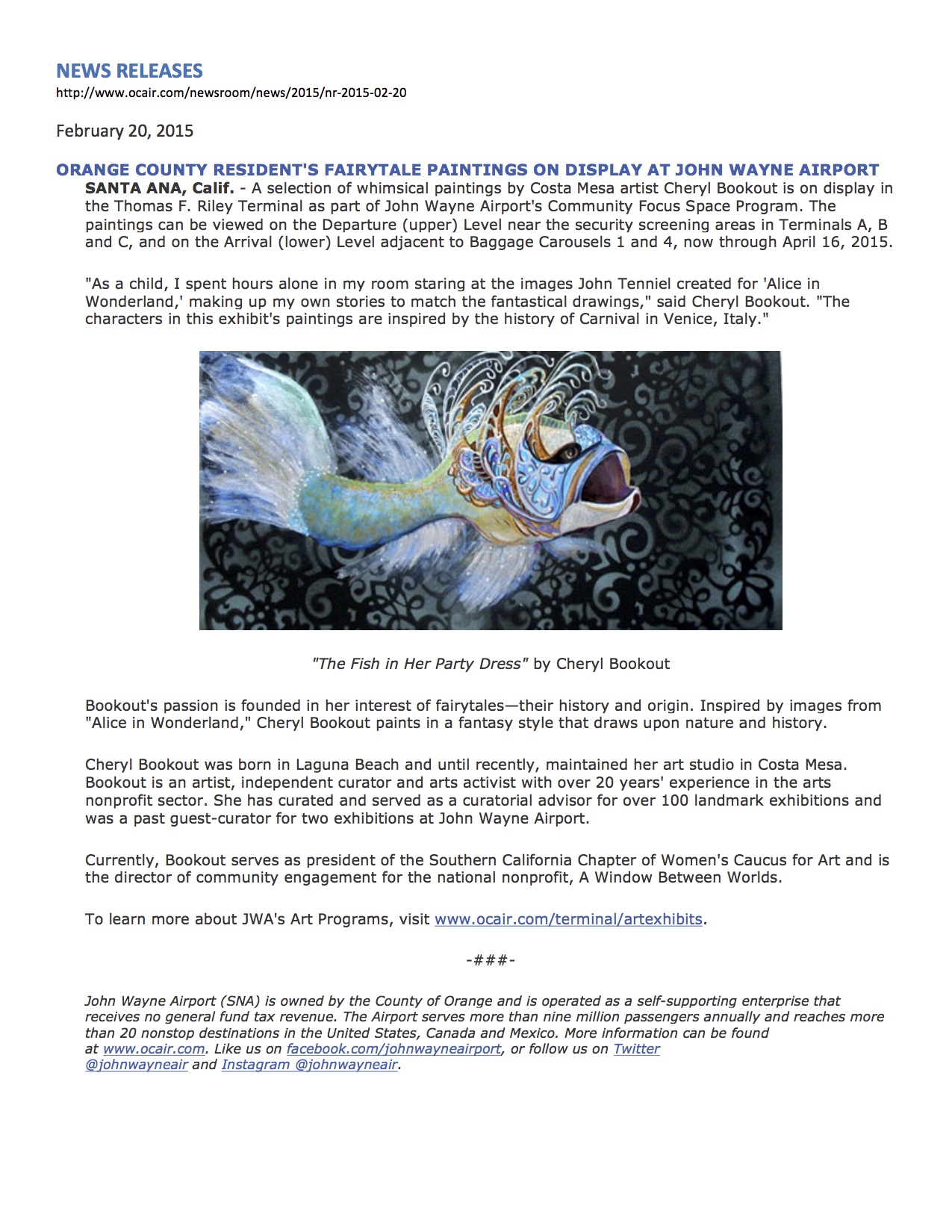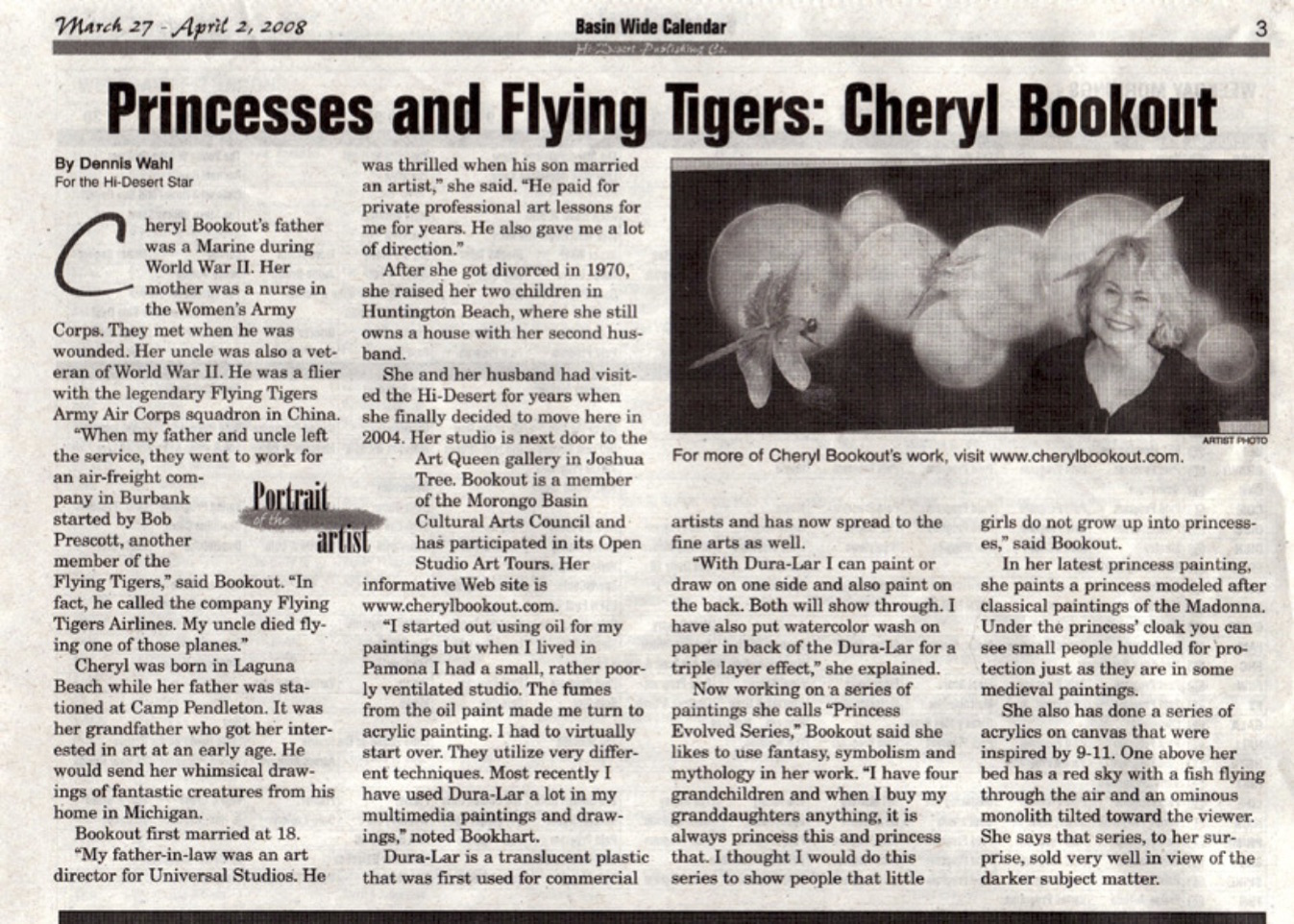 Back in the Day-
There is one piece of information highlighted in blue below regarding the "Envisioning the Future" project that is a tad off the mark. My concept was for a collaborative art project to be facilitated by internationally recognized artist Judy Chicago and renowned photographer Donald Woodman to take place in the Pomona Arts Colony. The project theme "Envisioning the Future" and process concept was fully developed by Judy and Donald and I became the project coordinator. The project was two years in development.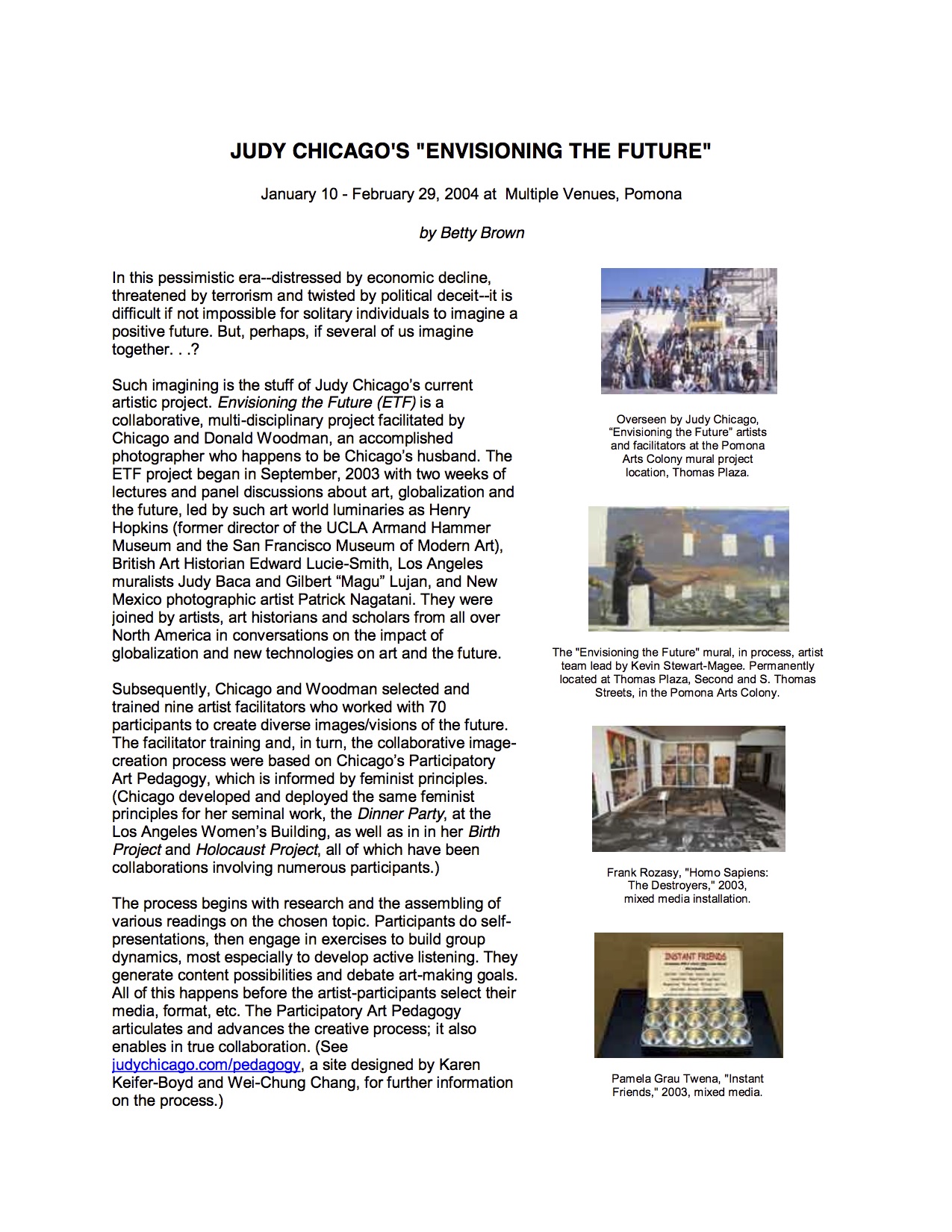 Santa Ana Seeks and Finds Trove of Artworks, Venues May 14, 1995|THAO HUA | TIMES STAFF WRITER SANTA ANA — An event Saturday to promote the arts drew hundreds of people who spent the day searching for the imaginative side of the city.
The Great Santa Ana Art Hunt, which was the finale in a weeklong celebration of artists who have made the city their home, gave the crowd composed mostly of Orange County residents a taste of many talents, said Gary Christensen, president of the Santa Ana Council of Arts and Culture, which organized the event using a $5,000 federal grant. Beginning at 10 a.m., enthusiasts boarded one of four buses to several destinations that included an acting lesson at the Alternative Repertory Theatre, a peek at St. Joseph Ballet's rehearsal and a belly-laugh from actors of the Orange County Crazies. "This city is ripe with the arts," he said, "and most people don't even know about it." Laguna Beach usually comes to mind as the center of the county's creative culture, Costa Mesa resident Linda Dixon said. People forget that many artists work outside of that hub, and they have just as much to offer, she said.
In the historic Santora Building, 207 N. Broadway, J. Cheryl Bookout displayed her multimedia works that depict her interpretations of boundaries, personal space and death. She said she had designed clothes in New York and Los Angeles for 10 years before "coming back to her roots in Santa Ana" a few years ago.
One of her exhibits is a three-panel fence, with the last panel dominated with black and shades of gray, signifying death, she said. Another is called "One Man's Trash," a painting of an aborted fetus.
Bookout was the first artist to move into the Santora Building, where luminaries such as Lucille Ball stopped for tea on her way to the coastal cities in the mid-1900s.